YOUR NEW
GENERATION
UNIVERSITY
WITH CERTIFIED ONLINE SHORT COURSES FROM
THAILAND'S LEADING UNIVERSITIES.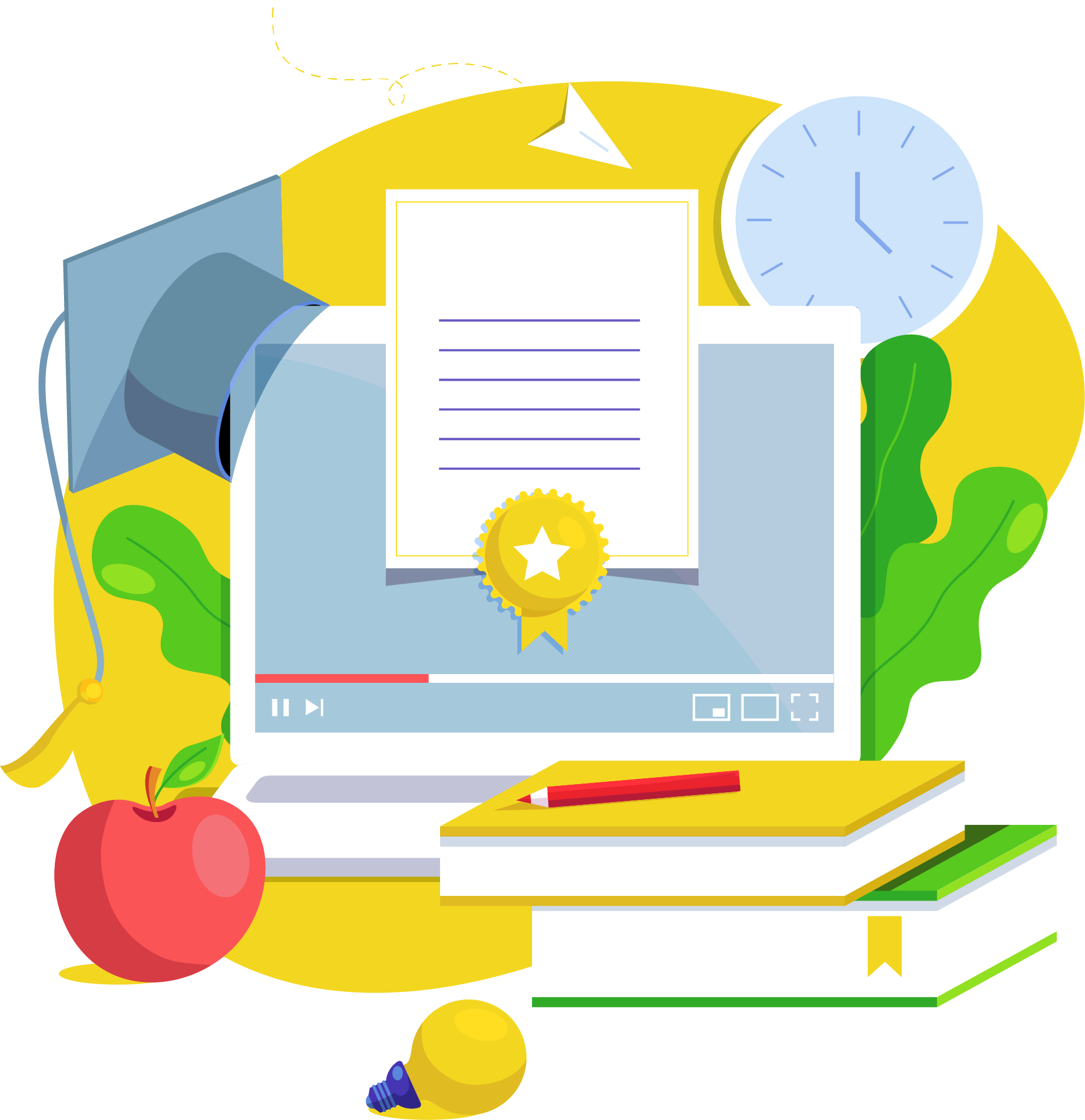 SCHOOLS & PARTNERS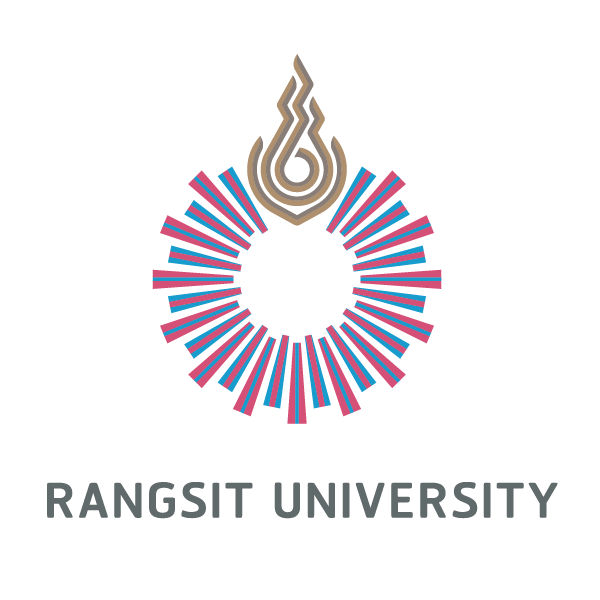 CHOOSE THE RIGHT ONLINE SHORT COURSE AND STAND OUT IN YOUR FIELD

!
Qualified Experts
Our learners will learn valuable skills from experts in their field.
Certified by leading school&universities
We feature a series of special workshops led by our instructors and guest artists.
Paths to Degrees
Our learners can benefit from learning with their peers, no matter their age.
Career Advancement
Matching the right job for you while you are learning. Get a chance for job opportunity anytime!
Our students love us
เคยคิดว่า Motion Graphic จะยากกว่านี้ คอร์สนี้ช่วยให้เราเข้าใจวิธีการคิดเวลาทำงาน และรู้จักฟังก์ชันพื้นฐานทั้งหมด ที่เหลือก็เอาไปต่อยอดเพิ่มเติมเองได้ อาจารย์สอนดีครับ เข้าใจง่ายเลย สไลด์สวย
MR. Sirawit k.
ก่อนเรียนไม่มีพื้นฐานมาก่อนเลยค่ะ คอร์สนี้อาจารย์สอนตั้งแต่พื้นฐานทำให้เข้าใจง่าย ได้ฝึกทำภาพเคลื่อนไหวแบบง่าย ๆ ไปพร้อม ๆ กับอาจารย์ด้วย อาจารย์น่ารักค่ะ


ms.mesinee M.
รู้สึกคุ้มค่ามากๆครับหลังจากที่เรียนไปเเล้วผมก็สามารถพัฒนาทักษะฝีมือขึ้นเเละหารายได้เสริมจากการทำ Motion graphic อาจารย์ก็สอนเข้าใจง่ายครับ


MR.WARAYUT C.
คอร์สเรียนเข้าใจง่ายมากค่ะ มีการแบ่งหัวข้อเรียนที่ชัดเจน และมีการทดสอบบทเรียนตอนท้ายเป็น post test สั้นๆ เพื่อวัดความเข้าใจ สามารถนำความรู้ไปใช้ได้จริงค่ะ
MS. Saruta S.
ประสบการณ์หน่วยงานภาครัฐ
อนุกรรมการ ICT สำนักงานธนานุเคราะห์ กระทรวงพัฒนาทรัพยากรและความมั่นคงของมนุษย์
คณะกรรมการตรวจรับงานวิจัย ของกองทุนวิจัยและพัฒนากิจการกระจายเสียง กิจการโทรทัศน์ และกิจการโทรคมนาคม เพื่อประโยชน์สาธารณะ
ที่ปรึกษาโครงการจัดทำแผนเศรษฐกิจดิจิทัล สำนักงานธนานุเคราะห์ กระทรวงพัฒนาสังคมและความมั่นคงของมนุษย์
ผู้เชี่ยวชาญ ด้านเทคโนโลยีสารสนเทศ โครงการ จ้างที่ปรึกษาการจัดทำแผนยุทธศาสตร์ ICT สำนักทรัพยากรน้ำ แห่งชาติ
หัวหน้าโครงการ การจัดทำสถาปัตยกรรมองค์กร (Enterprise Architecture) สถาบันวิจัยระบบสาธารณสุข กระทรวงสาธารณสุข
หัวหน้าโครงการ การจัดทำนโยบายความมั่นคงสารสนเทศ สถาบันวิจัยระบบสาธารณสุข กระทรวงสาธารณสุข
ที่ปรึกษาโครงการจ้างที่ปรึกษาด้านเทคโนโลยีสารสนเทศและการสื่อสาร สำนักงานนโยบายและยุทธศาสตร์การค้า (สนค) กระทรวงพาณิชย์
ผู้เชี่ยวชาญ ด้านเทคโนโลยีสารสนเทศ โครงการการจัดทำกรอบแนวทางการพัฒนาแผนแม่บทด้านโครงสร้างพื้นฐานดิจิทัล เมืองการบิน EEC
ประสบการณ์การเป็นวิทยากร
วิทยากรบรรยายในงาน SAP Asean Summit หัวข้อ Disruptive Trends in Digital Age จัดโดยบริษัท SAP (Thailand) จำกัด
วิทยากรบรรยายในงาน Digital Transformation สัญจร หัวข้อ "รู้ทันกลโกงในยุคดิจิตอล" จัดโดยกระทรวงดิจิทัลเพื่อเศรษฐกิจและสังคม
วิทยากรร่วมบรรยายให้กับบุคลากร หน่วยงานกรมปศุสัตว์ "เทคโนโลยีดิจิทัลบนโลกใบนี้" จัดโดย กลุ่มพัฒนาระบบบริหาร กรมปศุสัตว์
วิทยากรบรรยายให้กับเจ้าหน้าบริหารและบุคลากรทางด้านไอที หัวข้อ Disruptive and Digital Technology Trends จัดโดยบริษัท SAP (Thailand) จำกัด
วิทยากรบรรยายให้ผู้บริหาร กระทรวงทรัพยากรและความมั่นคงของมนุษย์ หัวข้อ Big Data Analytics และแนวทางการพัฒนาองค์กรบน Digital Platform จัดโดย กลุ่มพัฒนาระบบบริหาร สำนักงานปลัดกระทรวงทรัพยากรและความมั่นคงของมนุษย์
วิทยากรบรรยายให้ผู้บริหารงานเทคโนโลยีสารสนเทศ (CIO) เครือข่ายโรงพยาบาลรามา ในหัวข้อ Big Data for future innovation
วิทยากรบรรยายให้ผู้บริหารสำนักงานธนานุเคราะห์ กระทรวงพัฒนาสังคมและความมั่นคงของมนุษย์ ในหัวข้อ พรบ. คุ้มครองข้อมูลส่วนบุคคล (PDPA)
วิทยากรบรรยายให้ผู้บริหาร สำนักงานนโยบายและยุทธศาสตร์การค้า ในหัวข้อ ธรรมภิบาลข้อมูล (Data Governance) และ หัวข้อ พรบ. คุ้มครองข้อมูลส่วนบุคคล (PDPA)
ประสบการณ์การหน่วยงานภาคเอกชน
ที่ปรึกษาบริษัท ยามาโตะ อุนยู (ประเทศไทย) ในการประยุกต์ Big data, IoT, AI มาใช้ในงาน Logistic
ที่ปรึกษาบริษัทเด็กซ์ทรัส เอ็นจิเนียริ่งจำกัด ในการนำ IoT มาประยุกต์ใช้ในงานอุตสาหกรรม
ที่ปรึกษาบริษัท แพลทเนรา จำกัด ในการพัฒนา IoT Services สำหรับใช้ในประเทศไทย
ประสบการณ์งานวิชาการ
Sookavatana, P

.

; Seneviratne, A

.

;

Lilakiatsakun

, W

.

,

"

A topology for service discovery over multiple administrative domains ,

ICON 2002

.

10th IEEE International Conference on

Network, 2002

Lilakiatsakun, W

.

; Seneviratne, A,

"

Wireless home networks based on a hierarchical Bluetooth scatternet architecture

"

Lilakiatsakun, W

.

; Seneviratne, A

.

,Proceedings

.

Ninth IEEE International Conference on

Networks, 2001

.

Lilakiatsakun, W

.

; Seneviratne,

"

A

.

Enhancing TCP energy efficiency for mobile hosts

"

ICON 2002

.

10th IEEE International Conference on Networks, 2002

Lilakiatsakun, W.; Seneviratne, A,"TCP performances over wireless link deploying delayed ACK Vehicular Technology Conference, 2003. VTC 2003-Spring. The 57th IEEE Semiannual

Volume: 3 Publication Year: 2002

Lilakiatsakun, W

.

,

"

Improving delayed acknowledgement performances over wireless links

"

13th IEEE International Conference on Networks, 2005

Somwang P, Lilakiatsakun W,

"

Computer Network security based on Support Vector Machine Approach

"

, International on Control, Automation and Systems

(

ICCAS

)

, 2011

.

Limmaneewichid P, Lilakiatsakun W,

"

The cryptography trailer based authentication scheme for ARP

International Conference on Electrical Engineering

/

Electronics Computer Telecommunications and Information Technology

(

ECTI

-

CON

)

, 2011

Arkhom Songkroh, Woraphon Lilakiatsakun,

"

An Intelligent Risk Detection from Driving Behavior Based on

BPNN and Fuzzy Logic Combination

"

, IEEE

/

ICIS International Conference on Computer and Information Science 2014, China

เกษรินทร์ ชาวเกวียน

,วรพล ลีลาเกียรติสกุล, "การวิเคราะห์เสียงเคาะเพื่อประเมิน คุณภาพการสุกของผลไม้แตงโมด้วยความถี่เสียง", ECTI-CARD2014 ,เชียงใหม่,ประเทศไทย
อนุชา สว่างวงศ์,วรพล ลีลาเกียรติสกุล, "เทคนิคการปรับปรุงประสิทธิภาพการทำ Failover

บนชุดหมายเลขที่อยู่

IPv6

แบบ

Anycast ", ECTI-CARD2014 ,เชียงใหม่,ประเทศไทย
Nattee Pinthong, Woraphon Lilakiatsakun,

"

Analysis of Bit Torrent inspired by the Application layer Traffic Optimization

"

, International Conference on Information Networking

(

ICOIN

)

,2014, Phuket, Thailand
K.Akkarach, W.lilakiatsakun, "Framework of Marketing or Newsletter Sender Reputation System

(

FMNSRS) ", IEEE International Conference on Advanced Information Network and Application, 2015

S

.

Wisawa, W

.

lilakiatsakun,

"

Optimize Auction Bandwidth in Content Centric Network with Provider Portal for Application

"

,

"

, IEEE International Conference on Advanced Information Network and Application, 2015

P

.

Nattee, W

.

Lilakiatsakun

.

,

"

The Traffic

-

Wide Impact of BitTorrent

-

Like P2P File Sharing Systems Based on The Application Layer Traffic Optimization

"

,International Journal of Computing Network Technology

(

IJCNT

)

, 2015
Somwang P,W

.

Lilakiatsakun,

"

Anomaly Traffic Detection Based on PCA and SFAM

"

, International Arab Journal of Information Technology, 2015
Thongchai Toprasert, W

.

Lilakiatsakun ,

"

Optimized Congestion Control in TCP with Multi

-

Path Support

over Wireless Mesh Network

"

ECTI

-

CON 2016

.

Wisarut Suesuwan, W

.

Lilakiatsakun ,

"

Management an efficient

'

s ticket in Optimize Auction Bandwidth of Content Centric Network with Provider Portal for Application

"

, IECON 2016

.

Ubon Thongsatapornwatana, Lilakiatsakun W, improvement of Intelligent Framework for Suspect Vehicle Detection System, ECIT

-

CON2017
Akkarach Kaewbunjun, W

.

Lilakiatsakun,

"

Advertising Email Management Using Multi

-

Level Reputation System

"

, IEEE

/

ACIS 2018

Pongpat Rakdej,

Nanta Janpitak,

Maykin Warasart,

Woraphon Lilakiatsakun,

"

Coin Recovery from Inaccessible Cryptocurrency Wallet Using Unspent Transaction

"

, InCIT2019